About the PhD Day
We are excited to announce the fifth edition of the ICIQ PhD Day, an event designed for and by ICIQ PhD students featuring interesting invited conferences, flash presentations, a poster session, networking activities and a fishbowl discussion. This event will be held in October 21st-22nd, 2021 in the Prof. Kilian Muñiz Auditorium (with a maximum capacity of 50 people), as well as through ZOOM Platform.
The number of poster/flash presentations is limited by time (30 posters, 25 flash presentations). Preference will be given to those who register first, but in order to balance the scientific program we aim to include presentations from as many groups as possible.
Registration
In order to register to the ICIQ PhD Day 2021, please fill in this form before September, 24th and send your abstract to ipd@iciq.es before October, 1st . You may download a template for the abstract here.
Programme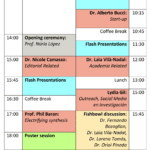 Speakers
Dr.

Nicole 

Camasso

  (Managing Editor – American Chemical Society, USA)

Nicole Camasso received her Ph.D. degree in 2017 under the supervision of Prof. Melanie Sanford (University of Michigan). Her studies focused on the synthesis and reactivity of high-valent nickel and palladium complexes. Afterward, she did a postdoctoral stay at the same university under the supervision of Prof. Anne McNeil. In 2013 she started working in the American Chemical Society as a development editor and in 2020 she became managing editor at the Journal of the American Chemical Society based in Washington, DC.
Prof. Phil S. Baran (The Scripps Research Institute, USA)
Phil Baran was born in 1977 in Denville, New Jersey. He received his B.S. in Chemistry from NYU in 1997, his Ph.D. at the Scripps Research Institute in 2001, and from 2001-2003, he was an NIH-postdoctoral fellow at Harvard. His independent career began at Scripps in the summer of 2003. He currently holds the Darlene Shiley Chair in Chemistry. Phil has published over 200 scientific articles and has been the recipient of several ACS awards, and Nobel Laureate Signature (2003), and several international distinctions, such as the Hirata Gold Medal and Mukaiyama Prize (Japan), the RSC Award in Synthesis (UK), and the Sackler Prize (Israel). In 2013, he was named a MacArthur Foundation Fellow; in 2015, he was elected to the American Academy of Arts and Sciences; in 2016, he was awarded the Blavatnik National Award; and in 2017, he was elected to the National Academy of Sciences, USA. He has delivered hundreds of lectures around the world and consults for numerous companies, such as Bristol-Myers Squibb, Boehringer-Ingelheim, AstraZeneca, DuPont, and TEVA, and is a scientific advisory board member for Eisai, Abide, and AsymChem. In 2016, he was appointed as an Associate Editor for the Journal of the American Chemical Society. He co-founded Sirenas Marine Discovery (2012) and Vividion Therapeutics (2016) and, in 2013, he co-authored The Portable Chemist's Consultant, an interactive book published along with his graduate class in Heterocyclic Chemistry. Outside of the lab, Phil enjoys spending time with his wife, Ana, and three young children, Lucia, Leah, and Manuel.
Prof. Per-Ola Norrby (Principal Scientist – AstraZeneca, Sweden)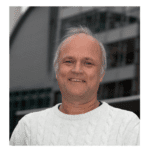 Per-Ola Norrby (@PeONor) obtained his Ph.D. at the Royal Institute of Technology in Stockholm in 1992. He became an associate professor in 1997 in the Royal Danish School of Pharmacy and at DTU. In 2006 he became a full professor in organic synthesis at the University of Gothenburg, doing research in homogeneous catalysis and general organic reaction mechanisms. Since 2014 he fully works at AstraZeneca, also in Gothenburg. He is broadly interested in all aspects of reactivity. His current research spans from bio pharmacy, predictive science in pharmaceutical sciences to C-H activation, and asymmetric catalysis. Last but not least, he is a very active member of the Twitter community with almost 4000 followers.
Dr. Alberto Bucci  (Start-
up  –
 ELECTRA, Spain)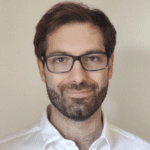 Alberto Bucci holds a Ph.D. in Chemical Sciences from the University of Perugia (Italy) in the field of molecular catalysis for energy applications. In 2017 he joined ICIQ as a postdoc, working in the framework of the H2020 EU project A-Leaf at the development of anode materials for electrochemical water splitting. In late 2019, he set the basis for the ELECTRA technology, a novel coating process to manufacture electrodes for the H2 market (electrolysers/fuel cells). In 2021 he moved to the technology transfer unit CSOL to develop a business case around the technology and launch a start-up company. 
Dr. Laia 

Vilà

-Nadal 
 (University of Glasglow, UK) 

–

Lecture +

 

Fishbowl discussion speaker
Laia Vilà-Nadal was born in Valls, Alt Camp (Spain). She received a double BSc degree in both Chemistry, (2006), and Biochemistry, (2007) in the Rovira i Virgili University. In 2008 she received an outstanding award for her Master's degree in Theoretical and Computational Chemistry by the Rovira i Virgili University. In 2007 she joined the Quantum Chemistry Group at the same university, where she obtained her Ph.D. degree in 2011 under the supervision of Prof. Josep Maria Poblet and Dr. Antonio Rodríguez-Fortea. Then, she joined the Cronin Group as a Postdoctoral researcher in Glasgow (UK). Since 2015 she has worked as Senior researcher and Research Group Coordinator. In June 2019 Dr. Vilà-Nadal (Dr. Nadal) started her independent academic career as a Lecturer at the University of Glasgow. She is an expert in theoretical chemistry and computational modeling of metal oxide clusters, with over 10 years of scientific research experience and a well-established track record in the area. This is illustrated by more than 30 publications, including 24 research articles, 10 of which as a first author, were published in widely read journals in science including Nature and Nat. Commun., and the subject area such as Angewandte Chemie and J. Am. Chem. Soc.
Lydia Gil 
 (Social Media de Investigación, Spain)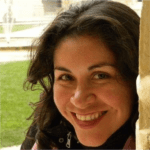 Lydia Gil (@TuSocialMedia) is a documentalist, who works in the Catalan Institute of Classical Archaeology (ICAC) in Tarragona. She studies how to merge science and social networks in her blog "Social Media de Investigación". Lydia is the Co-director of the radio program "Ones de Ciència" of Ràdio Cambrils and she has had the opportunity to venture into the education world. In 2017, she created the project #MujeresDivulgadoras to showcase female scientific disseminators in different areas of knowledge. In 2020, she created #CienciaArcoíris, to give visibility to the LGTBI collective in science. With her dissemination projects, she tries to do her bit to achieve a more diverse and multi-colored scientific world.
Dr. Oriol Pineda (PRACE, Spain) – 
Fishbowl discussion speaker

Oriol Pineda is a strong Program and Project Management professional, with high experience in Scientific Peer Review and Research Impact Assessment. He graduated in Chemistry (1999) and got his Ph.D. degree in Computational Chemistry at the University of Barcelona, Spain (2007), where he also worked as assistant professor and got trained in projects management. As a postdoctoral researcher, he continued his career also there (2007-2011).
He joined Barcelona Supercomputing Centre as Research Project Manager in 2011, and in 2014 was promoted to Strategic Projects Manager. In 2015 he took the BSC/Spanish position in the Board of Directors of the European supercomputing infrastructure PRACE (Partnership for Advance Computing in Europe), in charge of the Peer Review process management.
More recently, Oriol has been appointed coordinator of Infrastructure Access Policies of BSC, leading a multidisciplinary team that manages the Spanish Supercomputing Network (RES), the Spanish Competence Centre in HPC (EuroCC_Spain) and leads liaison with the PRACE infrastructure. On this position, he is responsible for promoting the use of BSC research facilities by academic researchers, private companies and public administrations based on scientific and technical excellence.
Dr. Lorena Tomás (ICIQ Manager at Research Projects and Grants Unit, Spain) – 
Fishbowl discussion speaker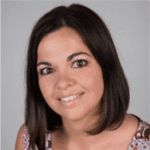 Lorena was born in a small town in Teruel called Andorra. She received her B.S. degree in chemistry from the University of Zaragoza in 2004 and her Ph.D. at the University of Bath (UK) under the supervision of Randolf Köhn, in 2008. Then, she moved to Cambridge to work in the Royal Society of Chemistry as a scientific editor for several portfolios of journals. After nearly 8 years living in the UK, she decided to get back to Spain to work as a Science Communicator at ICIQ in 2011. She is currently managing the Research Projects and Grants Department at ICIQ, where she coordinates and establishes strategies for regional, national, and international projects such as A-LEAF, LICROX, NOAH, VIRO-FLOW, and ICIQ Impulsion COFUND. 
Dr. Fernando Bozoglian (Microbeam, S.A, Spain) – 
Fishbowl discussion speaker

Fernando Bozoglián is an Experienced sales manager with strong technical background, track record of publication in respected journals and extensive commercial expertise. He also has extensive teaching and research expertise.
He graduated in Chemical Engineering (1998) at Universidad de la República in Uruguay and got his Ph.D. degree at Universitat de Barcelona, Spain (2006). In 2007 he joined ICIQ as a postdoctoral researcher in the group of Prof. Antoni Llobet. In January 2009, he joined the company Microbeam in Barcelona as a Sales technician and applications developer, and also designing new spectroscopic setups. In September 2009, he came back to ICIQ to work as a Spectrocopy Lab Manager for 10 years, where he was in charge of the unit training users and participating in research projects. Since 2019, he works as Sales Manager at Microbeam S. A. being responsable of sales force and also developing projects to find industrial solutions.
Awards
The Best Oral Communication and Best Poster Presentation will be recognised with an award, selected by the speakers and the organising committee.
Organising committee