The association honours his outstanding career for his scientific achievements during more than 20 years
Professor Arjan W. Kleij, Group Leader of the Institute of Chemical Research of Catalonia (ICIQ-CERCA) since 2006, and ICREA Research Professor since 2011, has been honored by the Catalan Society of Chemistry with the prestigious 2023 Award for Scientific Excellence. This annual recognition distinguishes Prof. Kleij´s scientific career and his significant contributions to the field of ​​chemistry over more than 20 years.
The 'Institut d'Estudis Catalans' in Barcelona hosted the award ceremony on Thursday, June 22nd. Honoured chemists such as Prof. Kleij, including Dr. Casadevall, who is also from ICIQ and received the prestigious 2023 Award for Emerging Scientific Talent, were present at the ceremony to accept their well-deserved recognition. "This award recognises the hard work of the entire team focusing on sustainable development in scientific research and more specifically in what we call carbon management", claims Prof. Kleij.
It is a great honour and inspiration to continue to work on current challenges we face as a society.

Prof. Arjan W. Kleij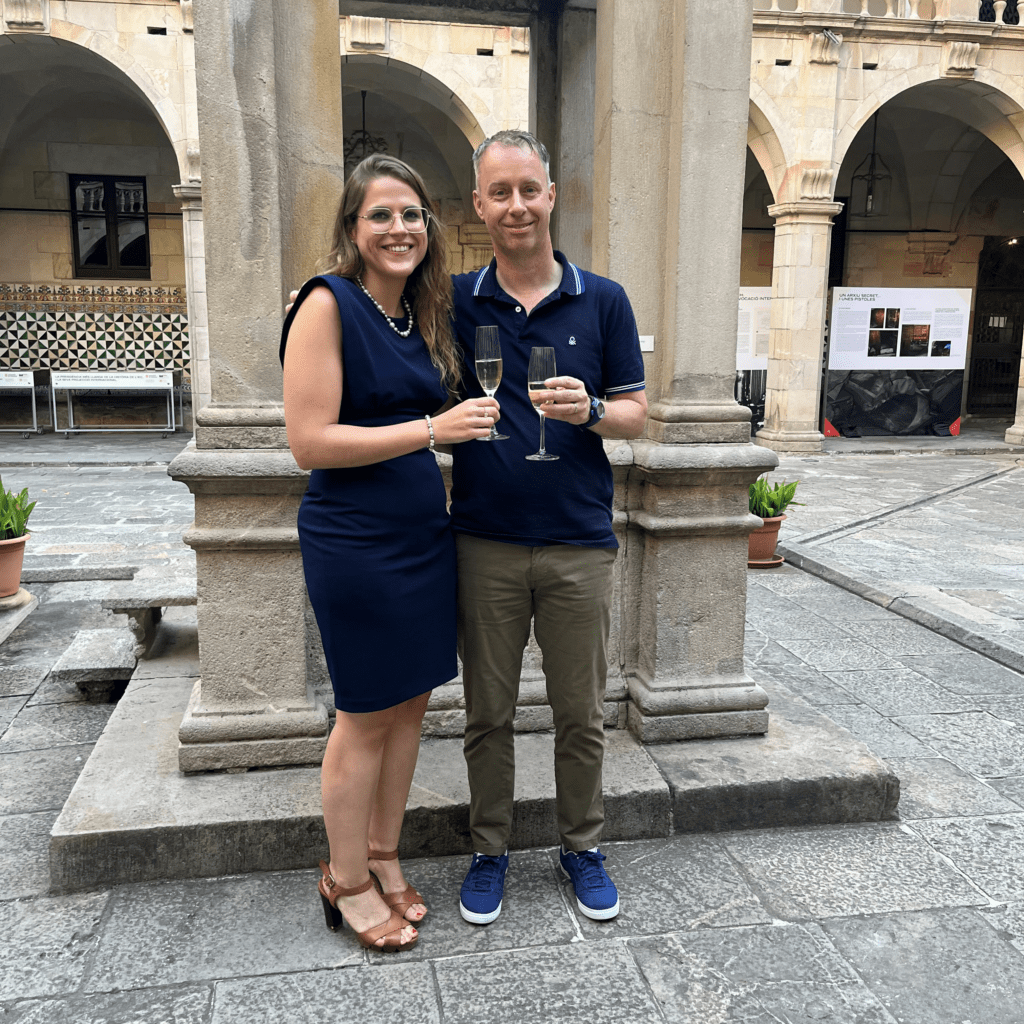 The ICIQ Group Leader also appreciates that "it is a great honour and inspiration to continue to work on current challenges we face as a society, such as plastic pollution and more efficient use and recycling of our chemical feedstock using catalysis as an enabling technology".
Prof. Kleij career is outstanding. Recently, he was endowed with the 2020 Spanish Chemical Society Excellence award, became a Fellow of the Royal Society of Chemistry (FRSC) in 2021, and received the 2023 European Sustainable Chemistry Award (ESCA). With near 16.000 citations, a h-index of around 72 and 5 patent applications, Prof. Kleij has (co)authored more than 230 international publications during his career. He currently also leads the international joint doctoral network D-Carbonize.
His main research interests are in the area of CO2 valorisation catalysis, the development of new reactivity using organic carbonates as modular precursors towards new engineering polymers, and the use of renewable compounds and monomers in stereoselective transformations and polymer applications.
He is a current member of several advisory (ChemCatChem, Journal of CO2 Utilization, ASC Sust Chem Engin) and editorial boards (ChemSusChem, Molecules). He has also been a guest editor for Catal. Sci. & Technol., ChemSusChem and Adv. Synth. Catal. He chaired the CDCC conference in Portugal in 2016 and was chair of the EUGSC-4 conference in 2019. He joined Organic Chemistry Frontiers (RSC) as an Associate Editor in 2019.
The Catalan Society of Chemistry is an association that brings together chemists from the Catalan Countries. It is an open, dynamic society mainly focused on educational and scientific activities relating to chemistry.