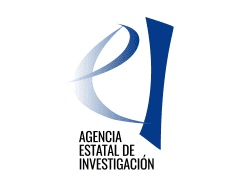 Small molecule activation is one of the Holy Grials in Chemistry. Indeed, the importance of these transformations is globally recognized due to their key role in climate change or energy storage. Molecules such as O2, H2, H2O, N2, CO2 or CH4 are abundant, readily accessible and potential renewable chemical feedstocks. However, their activation is problematic since most of them are largely inert. Although different approaches have tackled these difficult activations, these transformations remain a significant challenge in Chemistry.
The main goal of this project is the rational design and development of new processes for the selective transformation of these small molecules into high value chemicals and energy sources. These processes could potentially end up with new sustainable production processes that would not only contribute to mitigate the negative effect of climate change but also lead to energy and/or material gains. The ground-breaking nature and potential impact of this research project would set the European Research Councils scientific excellence criterion. In particular, the ERC Consolidator Grant, designed to support bright young researchers at early stages of their independent career and that are still
consolidating their own research team/programme, could offer the Principal Investigator, as a Junior Group Leader at the Institute of Chemical Research of Catalonia (ICIQ), a truly unique opportunity to develop her scientific programme in the next five years, attracting the best PhD students and postdoctoral fellows and becoming a world-wide reference in the cutting edge of small molecule activation field.
In order to get this 2020 ERC Consolidator Grant, I will have to write the most competitive proposal and perform accordingly at the interview stage if I am invited for an interview in the second step of the evaluation to present my project. Therefore, I will look for the most appropriate training to guarantee the maximum chances of success. I will attend specific courses on writing successful ERC Grant proposals. Once I have a draft of the project, I will send it
for professional revision to an experienced consultant and proofreading by an English scientific editor. Finally, if I go through the interview stage, I will attend a course for the preparation of the interview.
SMACT
From: 2019 to: 2020
Reference: EIN2019-103147
Call identifier: Europa Investigación 2019
Total funding: € 3.680,00
ICIQ funding: € 3.680,00
Principal Investigator (PI): Mónica H. Pérez Temprano
Project cordinator: ICIQ
Ministerio de Ciencia e Innovación