ICIQ aims to increase its international visibility and at positioning itself as an international centre of reference within the chemical sciences. We believe that our strategy based on seeking international collaborations and projects is the best way to increase the quality of our research and to ensuring European/international funding. To this end, ICIQ is focused on increasing the number of International collaborations, increasing its participation in European (and international) projects while also enhancing our presence in lobby groups, European platforms and networks.
*The Research Projects and Grants Department has received funding from the Agencia Estatal de Investigación, within the Plan Estatal de Investigación Científica, Técnica y de Innovación 2021-2023, in the 2022 call Preparación y Gestión de Proyectos Europeos through the Project 'NEXT-ICIQ: De la Gestión de proyectos a la Gestión de la Investigación', GPE2022-000953 (248.540€).

The Research Projects and Grants Department has received funding from the Agencia Estatal de Investigación, within the Plan Estatal de Investigación Científica, Técnica y de Innovación 2017-2020, in the 2020 call Europa Redes y Gestores – Europa Centros Tecnológicos through the Project 'LEAN-ICIQ: Mejora Continua: Departamento de Proyectos Lean', ECT2020-000695 (204.556€). 

The Research Projects and Grants Department has received funding from the Agencia Estatal de Investigación, within the Plan Estatal de Investigación Científica, Técnica y de Innovación 2017-2020, in the 2017 call Europa Redes y Gestores – Europa Centros Tecnológicos through the Project 'ForDepPro: Fortalecimiento del Departamento de Proyectos', ECT2017-0309 (158.900€). 

ERC Advanced Grants
Foldmetcat
Bioinspired Catalytic Metallofoldamers
Excited
Engineering Excited States, Orbital Coupling and Quantum Coherence Phenomena in Photoelectrochemical Energy Conversion Devices
NOVOFLAT
Escaping from Flatland by "de novo" Catalytic Decarboxylation Techniques
ERC Starting Grants
BioInspired_SolarH2
Engineering Bio-Inspired Systems for the Conversion of Solar Energy to Hydrogen
PhotoSwim
Engineering of Photo-rechargeable Nanoswimmers using Multicomponent Heterojunctions
ReHuse
Reversible Heterolytic Mechanophores for Dynamic Bulk Materials
ERC Consolidator Grant
CARBYNE
New carbon reactivity rules for molecular editing
Marie Sklodowska Curie Actions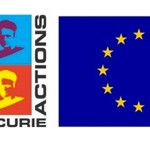 Advanced simulations in electrocatalysis for efficient production of C3+ by carbon dioxide reduction
Carbyne transfer catalysis for C(sp2)–C(sp2) bond (radio)fluorinations
CARBO-CHAIN
Development of new sp3 C–H carboxylation strategies via interrupted Ni-catalyzed chain-walking catalysis
Dual Co/Photoredox Catalysis for the Synthesis of Fluorine-Containing Skipped Dienes Featuring a Quaternary Carbon Stereocenter
ELECTRO-ASYMMETRIC
Electrochemical stereoselective radical cascades for accessing natural-like compounds
Electrophilic aromatic substitution of azines catalysed by Frustrated Lewis pairs
Gold(I)-Catalyzed Polymerization of Acetylene Gas
Late-stage C–H bond construction of cyclopropanes to impact drug discovery
Merging enantioselective isothiourea catalysis with visible-light photoactivation for the synthesis of biologically-relevant chiral molecules
Photoexcitation for New-to-Nature Enzymatic Reactions
Photon induced Spintronics on Hybrid Organic-inorganic Perovskites: Effect of Rashba Spin-Orbit Coupling
Solar Fuel Generation through Photoelectrochemical Reduction of CO2 Using Copper Porphyrins in Molecularly Designed Reaction Environments
RECIRCULATE
The development of bio-supported homogeneous organocatalysts with improved recycling potential through sequential de- and re-polymerization and their use in CO2 valorization catalysis
European Collaborative Projects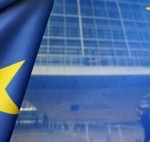 Biocarbon based Polymers for Sustainable Material Development
Breaking the barrier – An integrated multidisciplinary approach to kill Gram-negative bacteria through existing antibiotics by making their outer membrane permeable
COmbined suN-Driven Oxidation and CO2 Reduction for renewable energy storage
Cooperation towards a sustainable chemical industry
Distributed chemicals and fuels production from CO2 in photoelectrocatalytic devices
Heterogenous Photo(electro)catalysis in Flow using Concentrated Light: modular integrated designs for the production of useful chemicals
ICIQ Impulse for Talented Postdoctoral Fellows
Inhalable Aerosol Light Source for Controlling Drug-Resistant Bacterial Lung Infections
NEFERTITI
Innovative photocatalysts integrated in flow photoreactor systems for direct CO2 and H2O conversion into solar fuels
Light assisted solar fuel production by artificial CO2 reduction and water oxidation
Novel photo-assisted systems for direct solar-driven reduction of CO2 to energy rich chemicals
Optimised halide perovskite nanocrystalline based electrolyser for clean, robust, efficient and decentralised production of H2
PHOTOSINT
Photoelectrocatalytic systems for solar fuels energy integration into the industry with local resources
SUNERGY Community and eco-system for accelerating the development of solar fuels and chemicals
Training the next generation of scientists in solar chemicals for a sustainable Europe by hybrid molecule/semiconductor devices
National projects
"Severo Ochoa" Center of Excellence
"Severo Ochoa" Center of Excellence (CEX2019-000925-S)
FUN-C
A new catalytic platform for the enantioselective functionalizations of C-C bonds
RYC Grant
Advanced photocatalytic materials for energy and environmental applications
CONQUEST
Advancing the Catalytic Construction of Quaternary Stereocenters
Al4SAFEMEDS
Artificial Intelligence for Safe Medicines
CATMETGOLD
Catalytic methods based on gold or other electrophilic metals
CompChem-4.0
Computational Chemistry 4.0 for a Sustainable Development
COMPSUSCHEM
Computational sustainable chemistry
CAT-NAT
De novo sp3 carbon-carbon and carbon-heteroatom bond-forming reactions via catalytic functionalization of native functional groups
SelSens
Desenvolupament de plataformes de detecció electroquímica per a la determinació selectiva in situ de disruptors endocrins
SolarBioCharges
Design and construction of bio-inspired chromophore-protein assemblies for efficient and sustainable solar-energy conversion to charge separation
MacroLemon
Design and Scale Up of Biobased Functionalized Polycarbonates for Adhesive and Coating Applications
CatFuel
Development of Molecular Catalysts Relevant for Solar Fuels Generation
AP2Chem
Development of new catalysts for oxidation and reduction chemistry in the context of Artificial Photosynthesis
Electron Diffractometer for the Structural Determination of Nanocrystalline Matter
ElectroVolt
Electrovoltaic materials for CO2 reduction
ESDuCAPS
Engineering Selective and Durable Catalysts for Artificial Photosynthesis towards Sustainable Chemistry Production
ioChemBD-EXPAND
Expanding the commercialization of ioChemBD Premium to new geographical markets and customer segments
ELECTRA-H2
Fabrication of Highly Efficient Electrodes and Test for the Production of Hydrogen under Industrial Relevant Conditions in Anionic Membrane Exchange Electrolyzers
Electra-4-Fuel
Fabrication of Highly Efficient Electrodes for the Production of CO under Industrial Relevant Conditions in Electrolyzers
NEXT-ICIQ
From Projects Management to Research Management
CAT-INERT
Grup d´activació catalítica d´enllaços inerts
GdCA
Grup de Catàlisi Aplicada
Red-Cat
Grup de Catàlisis Redox
Grup de Recerca en Energia i Optoelectrònica
Grup de Recerca en Energia i Optoelectrònica
ICIQ-SCP
ICIQ Starting Career Programme
ICIQ-SCP
ICIQ Starting Career Programme
INTEGRA2
Integration of molecular solar cells and electrocatalysis for CO2 reduction
PHOTOSCALE
Intelligent flow photoreactor to industrialize photochemical reactions
Late-need
Late-stage diazomethylations to impact urgent & unmet medical needs
Data4Mat
Linked chemical databases to boost materials discovery
COCAP
Low-pressure CO2 Capture technology for the fermentation industry
MD3dCAT
Mechanism-driven Design of 3d Transition Metal Catalyzed CH Functionalization Reactions
COMPOFUN
Molecular Containers with Polar Cavities and Versatile Functions
EnergyCat
Molecular Redox Catalysts for Green Energy Applications
NEWBOUND
New boundary conditions for advanced electrocatalysis: from magnetic field effects to solventless configurations
CARBYNOID
New carbyne transfer catalysis in organic chemistry
INTCATGOLD
New inter- and intramolecular reactions catalyzed by gold
PHOTO-N-TOOLS
New Synthetic Methods Enabled by the Photochemistry of Organic Molecules and Their Use in Drug Discovery and Bioconjugation
Organometallic Chemistry in Organic Synthesis
Organometallic Chemistry in Organic Synthesis
PhotoClean
Photoactive microswimmers for selective catching, detection and removal of emerging pollutants
PHOTORED
PHOTOcatalytic CO2 REDuctions by green hydrogen
Prof. Lloret research laboratory
Prof. Lloret research laboratory
Química Supramolecular Interdisciplinar
Química Supramolecular Interdisciplinar
Research Group Kleij
Research Group Kleij
SMELT
Simulations of dynamic materials for photo-electro-catalytic processes
SOL-Future
Solar catalysis for a renewable energy Future
SOLARCO
Solar Energy Driven CO2 Reduction
NatureQuantumET
The role of coherence in photosynthetic light-harvesting: does energy transfer proceed via a quantum-coherent mechanism?
T-HeCat
Theoretical Heterogeneous Catalysis Group
Auto4Fuel
Towards Automatized Development of Electrocatalysts for CO2-to-Fuels
Other projects
Fundació "la Caixa" / EU-Marie Skłodowska-Curie
Fundació "la Caixa"
ElectroFuel
Pushing the Boundaries of CO2 electrocatalysis to fuels using Automatized Catalyst Development
Statistical learning for converging strategies in thermal and electrochemical conversion of small molecules