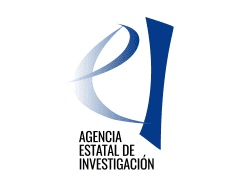 The RE-CYCLE-IT project focuses on the valorization of small, functionalized heterocyclic structures (lactones and cyclic organic carbonates in particular) into more complex molecules through innovative stereo- and enantioselective transformations. The project is divided into three major objectives (O1-O3): (O1) the synthesis of chiral alfa,alfa-disubstituted allylic aliphatic amines and 1,2-diamines using vinyl cyclic carbonates as key substrates under transition metal catalysis; (O2) the synthesis of both linear as well as branched chiral homo-allylic nitroalkanes through a Tsuji-Trost reaction under Pd-catalysis; (O3) the preparation of chiral gamma-amino acids from prefunctionalized lactones using Cu-catalysis. In all these sub-programs highly challenging asymmetric transformations are pursued leading to chiral building blocks with either elusive quaternary centers or tertiary, tetrasubstituted carbon centers. All three main objectives O1-O3 have in common that general procedures will be developed towards useful synthons for fine chemical and/or pharmaceutical applications.
The key strategy involved in RE-CYCLE-IT is the controlled ring opening of the heterocyclic structures in the presence of a suitable metal catalyst and the subsequent attack of nitrogen (O1+O3) or carbon based nucleophiles (O2). Important in these conversions is to attain a high level of control over the chemo-, regio- and stereoselectivity features of the process, with a crucial role for the metal/ligand combination. The fundamental knowledge produced in this project allows to design powerful, efficient and practically attractive methodologies for valuable, chiral small molecule libraries based on chiral allylic amine, tetrahydropyridine and gamma-amino acid scaffolds with application potential in formal syntheses of natural compounds and/or their precursors. The results gained in the project help
to establish new catalytic principles and protocols for highly challenging synthetic building blocks that cannot (or at least: not easily) being prepared by any known method. These new synthetic technologies have a clear potential to arouse the interest of national and international (small to medium) enterprises with a clear focus on the pharmaceutical and fine-chemical markets, and their implementation mechanism is foreseen to be mediated by tech-transfer or collaborative interactions with other academic/commercial partners.
RE-CYCLE-IT
From: 2018 to: 2021
Reference: CTQ2017-88920-P
Call identifier: Proyectos I+D - Excelencia
Total funding: € 154.880,00
ICIQ funding: € 154.880,00
Principal Investigator (PI): Arjan Kleij
Project cordinator: ICIQ
Ministerio de Ciencia e Innovación