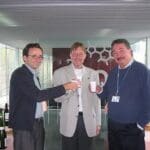 ICIQ's Science Week 05
November 7, 2005
In this year's Science Week (from 7th to 11th November), ICIQ has organized and participated in an open audience show of chemical experiments entitled Experimenta la màgia de la química (ICIQ Auditorium, Nov. 7-11 at 18:00h)with the collaboration of the Research Area members, as well as the theatre group Ditada Teatre.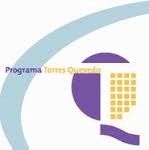 ICIQ's staff members are awarded with the "Torres Quevedo" grants
March 15, 2005
Drs. Marta Feliz and Eric da Silva (Research Area), Dr. Anna López (Strategic Area) and Drs. Gabriel González and Lluis Solà (Research Support Area) have been awarded with the Torres Quevedo grants by the Spanish Ministry of Education and Science.