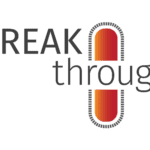 ICIQ participates in the European BREAKthrough project to overcome antimicrobial resistance
January 27, 2023
Antimicrobial resistance is a global health emergency. Caused by multi-drug-resistant bacterial pathogens, it is making common infections more and more difficult to treat. Gram-negative bacteria (GNB), a major cause of infections in recent years, are resistant to almost all antibiotics, leaving no option for treatment at all. BREAKthrough is a Doctoral Network which aims to […]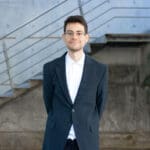 Congratulations, Dr. Gutiérrez!
January 20, 2023
Luis Gutiérrez, PhD student under the supervision of Prof. Julio Lloret-Fillol (ICIQ), has defended his PhD thesis entitled "Metal-Organic Frameworks and Covalent Organic Frameworks as Single-Site Catalysts for Organic Transformations" (assigned to the Inorganic and Physical Chemistry Department of the Universitat Rovira i Virgili) publicly on January 20th. The members of the evaluation committee were Prof. […]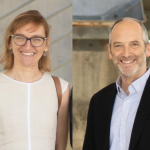 Prof. Dr. Cristina Nevado and Prof. John Hartwig join ICIQ Scientific Advisory Board
January 19, 2023
ICIQ announces the appointment of Professor Cristina Nevado (from University of Zurich) and Professor John Hartwig (from University of California) to its Scientific Advisory Board (SAB). As an international consultative body, the purpose of the Scientific Advisory Board (SAB) is to contribute to the evaluation of the progress made by ICIQ in the achievement of its research goals, as well as to provide expert guidance and recommendations […]
ICIQ offers its services at the online marketplace Scientist.com
January 18, 2023
The Institute of Chemical Research of Catalonia (ICIQ) is already offering their scientific know-how at the digital platform Scientist.com, a marketplace used by the pharmaceutical industry to connect partners in the health sector. With this digital tool, pharmaceutical companies now can outsource their drug discovery projects very easily and take profit of the outstanding know-how […]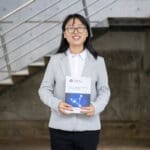 Hats off to Dr. Cong!
January 16, 2023
Fei Cong, PhD student under the supervision of Prof. Rubén Martín (ICIQ), has defended her PhD thesis entitled "Forging sp3 Architectures via sp3 C−C Bond Cleavage and 1,2-Alkylboration Strategies" (assigned to the Organic and Analytical Chemistry Department of the Universitat Rovira i Virgili) publicly on January 16th. The members of the evaluation committee were Prof. […]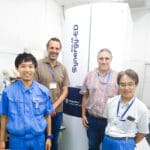 ICIQ will have first ED electron diffractometer installed in 2023
January 11, 2023
ICIQ is proud to announce the acquisition of the first electron diffractometer conceived exclusively for the structural determination of molecules. Rigaku, a leader in developing crystallography solutions, will be installing the XtaLAB Synergy-ED after having won a competitive tender (EQC2021-006956-P) This instrument will play a key role in ICIQ's research: helping to resolve crystal structures […]