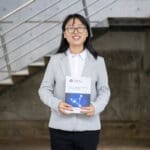 Hats off to Dr. Cong!
January 16, 2023
Fei Cong, PhD student under the supervision of Prof. Rubén Martín (ICIQ), has defended her PhD thesis entitled "Forging sp3 Architectures via sp3 C−C Bond Cleavage and 1,2-Alkylboration Strategies" (assigned to the Organic and Analytical Chemistry Department of the Universitat Rovira i Virgili) publicly on January 16th. The members of the evaluation committee were Prof. […]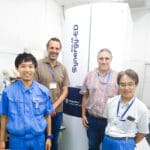 ICIQ will have first ED electron diffractometer installed in 2023
January 11, 2023
ICIQ is proud to announce the acquisition of the first electron diffractometer conceived exclusively for the structural determination of molecules. Rigaku, a leader in developing crystallography solutions, will be installing the XtaLAB Synergy-ED after having won a competitive tender (EQC2021-006956-P) This instrument will play a key role in ICIQ's research: helping to resolve crystal structures […]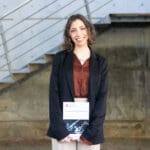 Congratulazione, Dr. Faraone!
January 10, 2023
Adriana Faraone, PhD student under the supervision of Prof. Paolo Melchiorre (ICIQ), has defended hes PhD thesis entitled "New reactions in metal-based and enzymatic catalysis" (assigned to the Organic and Analytical Chemistry Department of the Universitat Rovira i Virgili) publicly on January 10th. The members of the evaluation committee were Prof. José Alemán Lara (Universidad […]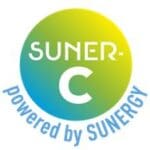 SUNERGY Strategic Research and Innovation Agenda
January 9, 2023
SUNERGY is a community of agents (industrial, academic and social) for the promotion of solar fuels and chemical products. ICIQ, who is an active actor within the community, is delighted to present you the new SUNERGY Strategic Research and Innovation Agenda To mitigate climate change, our society must reduce its greenhouse gas emissions and find […]